It's been a crazy few weeks with the spread of the Corona Virus and everything is changing day by day and hour by hour.
We know that coming to the salon is a treat but if you are self isolating for whatever reason, it doesn't mean you have to give up on your hair! Why not make your home your sanctuary and beat the stay-at-home blues by pampering yourself.
1. Take time to wash your hair thoroughly...
Double cleanse! The first shampoo removes the dirt and the second cleanse really cleans and nourishes your hair. Carefully massage the shampoo in using your fingertips in a circular motion. Move from the crown of your head outwards to the nape of the neck and the hairline in front.
After cleansing, condition your hair from the mid-lengths down to avoid greasy roots, then really indulge in massaging your whole scalp. After conditioning, make sure you wash out evenly around the head and not just the top. Keep on rinsing, and then when you think all product is out, rinse some more!
2. Treat your hair with a mask...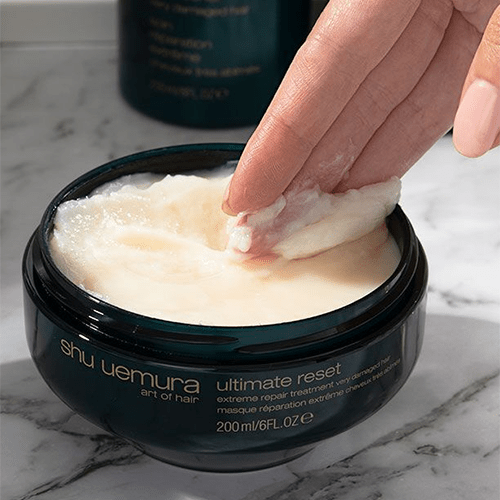 Go one step further and take the time to use a hair mask. Intensely nourish and treat your hair by leaving the mask on for 5-10 minutes.
We have a range of professional hair masks that we use in salon available to purchase and we are currently offering 20% off all products and 10% off hairdryers.
3. Practice your blowdry...
This is the perfect opportunity to hone your blow drying technique! Or perfect your curls/plaits/updos...just practice and play and have fun! 
We have lots of how to videos on our Facebook page and Instagram stories to watch and follow along to!
https://www.facebook.com/pg/velvetrooms4hair/videos/
https://www.instagram.com/velvetrooms4hair/
There are lots of different ways of taking this time to pamper yourself and using it as a good excuse to step back and relax.
We are still currently open for business as usual for those who aren't self isolating and are in desperate need of a colour! (After all, we think this should be left to the experts!) Call 01276855355 to book or re-schedule your appointment.
Please take care,
Love Team VR
x